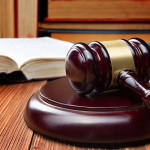 Signed into law in August 2015, Senate Bill 100 amends the School Code and becomes effective on September 15, 2016.  On or before that time, every elementary and secondary school, whether a public or charter school, must comply with the new law.  The law applies equally to general and special education curriculum.  First, as part of the parent-teacher advisory committee, school boards must ensure that the committee addresses school discipline, including such topics as student searches in school and bullying prevention.  Of significance, the law also establishes that school districts must cooperate with local law enforcement agencies in establishing a reciprocal reporting system between the district and the agency for students who have committed criminal offenses.  School are encouraged to create a "memoranda of understanding" on the role of law enforcement agencies in school so that interaction with the police is clear.
Additionally, the law establishes heightened accountability for schools regarding suspensions and expulsions.  Most notably, zero tolerance policies are now banned.  Zero tolerance policies existed to give administrators authority to suspend or expel a student for a particular behavior and, in fact, required such consequences without regard to any mitigating factors or the particular circumstance or student.  Under the new law, the school must state the specific reason for expulsion and the particular reason for the duration of the expulsion from school.  Out-of-school suspensions and expulsions should be limited "to the greatest extent practicable," and the law recommends that out-of-school suspensions and expulsions are used for legitimate educational purposes only.  More specifically, out of school suspensions less than three days may be used only if the student's presence in school would pose a threat to safety or a disruption to the learning of other students.  Out-of-school suspensions greater than three days, all expulsions, and all disciplinary removals to alternate schools may be used only under the following circumstances:  (1) if other appropriate behavioral and disciplinary interventions have been exhausted and (2) if the student's continued presence in the school would pose a safety threat or would substantially disrupt the school's operation.  It is important to note that school personnel must document whether other interventions were attempted and whether it was determined that no other interventions for the individual student were available.  Finally, students who receive a suspension lasting longer than four days must be provided appropriate support services during the period of their expulsion.
Other provisions of the law include the obligations that school districts must create a policy to re-engage students into the school and academic curriculum upon their return and that school districts must create a policy for make-up academic work for credit.  The necessity of having make-up work available extends to those students who are suspended from the school bus and have no alternate form of transportation to school.  Further, school districts are required to make reasonable efforts to provide ongoing professional development to all staff concerning the negative consequences of "school exclusion and justice-system involvement, effective classroom management strategies, culturally responsive discipline, and developmentally appropriate disciplinary methods."  The law also prohibits school officials from encouraging students to drop out because of behavioral or academic difficulties and prohibits fines as a consequence for student conduct problems.
To read the full text of the Public Act 099-0456, see http://www.ilga.gov/legislation/publicacts/fulltext.asp?Name=099-0456.
Share on Facebook