This year will mark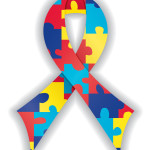 my 20th year of practice in the special education area. The preschool age students I represented years ago, to secure evidence based interventions, are now young adults entering the adult disability system. The numbers continue to grow and the wave of children diagnosed with autism continues unabated. In thinking about the newsletter for Autism Awareness Month, I did an inventory of the many things I have learned regarding advocacy for children on the autism spectrum. I have attempted to distill the key factors that are essential. They are as follows:
A good evaluation of your child is essential. It is the cornerstone of your advocacy strategy and will help you develop a road map for planning. a. Functional levels; b. Skill set needed to have success in school and in life; c. Identification of the services needed to make that happen (i.e. speech, occupational therapy, a trained 1:1 assistant); d. The evaluation should be comprehensive and objective.
The creation of a team you trust. This takes time and often includes both outside professionals and school personnel.
Developing a clear sense of your priorities for each year for your child. This task can be daunting and requires both data and common sense about what must get done NOW.
Organization. The best parent advocates are those parents who are organized and can convey that message to the school. a. Binder of current documents including evaluations; b. Outside reports; c. IEP; d. Progress reports; e. E-mail communication with the school.
Develop and Agenda for the IEP meeting. Label it as a proposed agenda and circulate it in advance of the meeting. The agenda should include: a. Topics to be discussed; b. Evaluations provided in advance of the IEP meeting. This includes school personnel; c. Priorities; d. Wish list in order of importance. Be clear about what outcome you want; e. Ideas for goals. Draft goals can be helpful in clarifying the plan; f. Agreement on the time allotted for the meeting; g. Concerns.
Demeanor. I have been in IEP meetings where I became frustrated and impatient and wanted to lose my cool with the folks on the other side of the table. The key is not to give into the urge to vent, yell or insult the staff. Your message gets lost in the anger. It helps to "practice" this in a role playing with your partner or friend.
If you are uncertain about the outcome of the meeting, don't feel rushed. Ask for a day or two to think about the proposal. Schools generally don't like this approach but it is the best way to assure that you are comfortable with the proposed plan.
You must become an expert in your child's disability. This may and often does include a number of different professionals who will partner with you in this regard.
Share on Facebook