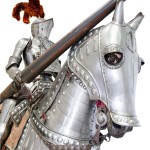 Getting What You Want: Strategies that Work
I have been an attorney for 30 years and have been a special education attorney for 18 years. While my goal is to work to resolve issues without going to court or a due process hearing, that isn't always possible. There is a perception among some clients and even other attorneys that working for our clients requires acting badly toward our opponents. School district personnel are guilty of this as well. People who wield authority to make decisions can use that power to intimidate parents and kids. However, it is not simply a one sided problem. As a point of pride, other lawyers who practice in this area of law point out in conversation that they made the Special Education Director cry or called opposing counsel a liar. It is as if all that is required to prevail is intimidation and threats. Getting what is needed for my clients requires being very knowledgeable about the law and the child, being a good negotiator and avoiding making this a personal battle.
Being a warrior is not the same as being a jerk. I have never yelled in an IEP meeting or in a due process hearing. There area clients who would like me to shout or at least be nasty on their behalf. It isn't my style, but more importantly, name calling and acting out jeopardize the central goal I want to achieve-getting what the child needs. I am mindful of not giving the school an excuse not to provide a service or to drag out a process to the detriment of my client.
Whether you bring an attorney to a meeting or not, these are some of the things I have found helpful in getting where you want to go in a meeting:
Be prepared.
Know what you want.
Develop an agenda in advance-Send this to the school.
Provide any reports in advance of the meeting. (This applies to both the school and the parents)
Prioritize what you want. Don't lose sight of the most important things in all the details.
Agree to disagree in a respectful tone. Losing your temper means losing your edge in the discussion.
Take a break if you find yourself tempted to be personal.
Share on Facebook