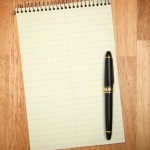 Ten Ideas for Making a Successful Start:
For students with complicated needs, or in transition (e.g. new school), agree to meet a month after school starts to assess how things are going. This should be a short meeting of less than an hour if possible.
Agree on an agenda for the above meeting or any meeting.
E-mail only on important issues. Be sure that e-mails aren't all negative. This goes for schools as well as parents. Nothing ruins a parent's evening quicker than the "do you know what your kid did today?" message.
E-mails should be short and not attempt to summarize the entire history of the world. Anything serious merits a phone call. Do not e-mail every day.
Keep the tone in any communication professional and not personal. Don't fire off an e-mail you will later regret. Sleep on it if you must.
Identify a point person for most, if not all, communications. Communicate with that person only.
If that person isn't responsive talk to their supervisor, principal, or special education director regarding the issue.
Don't wait until a small concern becomes a big problem. (e.g. incomplete homework)
Keep a record of your communications with the school, any significant events, etc.
Maintain a sense of humor. It helps.
Share on Facebook