Twenty-one years ago, I started this practice and the next phase of my life. In the previous decades, it was estimated that 4-5 children in 10,000 suffered from an autism spectrum disorder. My first due process case and appeal involved a  young child with autism. (T.H. v. Palatine). At that time, autism was relatively rare and the subject of many myths and few resources for treatment. Fortunately, my clients were resourceful and did their homework. They were one of the first families I knew who began an intensive Applied Behavior Analysis program of intervention. The schools refused to provide or fund ABA. Insurance funding was non-existent and parents were struggling in the dark. Many families gravitated toward any program that offered some glimmer of hope for intervention and even cure. Autism was not yet a household work or the subject of fundraisers and schools designed specifically for that population. Families hired lawyers like myself to fight for services in the schools.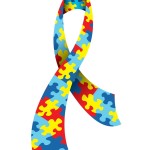 In my naivety, I assumed that autism would remain a rare and devastating diagnosis, not yet knowing that much of the ensuing twenty years in my practice would be an ever expanding and dominating interface with children and families impacted by autism. Today, 1 in 68 children are diagnosed with autism spectrum disorders. The good news is that early intervention is more readily available and insurance companies in Illinois are covering ABA and other interventions. Many of those young and hopeful parents didn't find a cure for autism. They shouldered on with children who became teenagers and then young adults. The rare disorder had become an epidemic. Those same families who came to my office with preschool children now had young adults who needed help just as desperately as they did years before. The struggle continues. There are far fewer resources for adults than there are for children still in school. Parents are fighting alone, caring for young adults at home, often in isolation. Wealthier families cobble together their own programs that require full time dedication and expertise not available to most families.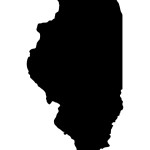 This is the new fight. Many parents are leaving Illinois as their children age into the adult system since there is little reason for hope here given the status of adult services and the train wreck in the state government. I tell parents who come to my office with teenagers or even younger children to begin thinking ahead about what comes next. No one will step in to create a plan. There is help available but parents must drive the fight just as they did for ABA and research based interventions. Most of the parents I work with have been fighting to get appropriate services for years. There is some advice that I hope to impart after this two decade journey. It is based on experience and realism.
No one will do this for you.
Special Education should be directed toward what comes next. The whole point of special education services is that there be an outcome oriented process directed toward independent living, education and employment. A transition plan is not having a place in your parents' basement.
You need to start early.
You must press your school district to gear their programming and planning toward transition. Ask this question at every meeting.
Write your legislators.
Organize.
Don't give up.
Take care of  yourself. This is tough to do but necessary.
On a positive note, I am thankful everyday for all the families who have come to my office and their faith in me and their courage. I am also grateful for all the people and professional colleagues who I have met who have dedicated their careers to helping children and families affected by autism. They have made me laugh, cry and made my work meaningful. They have made me a better me a better person and attorney.
Resources:
Share on Facebook