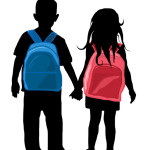 Schedule a meeting within 30 days of the start of school to check in with the team. (Brief-less than one hour if things seem to be on track)
Prepare a proposed Agenda prior to the meeting and circulate it to the school in advance.
Emphasize what has worked in the past and what hasn't.
Be clear on your priorities for the year.
Update the school about how the summer went and of any new developments in your child's life.
Communication: Agree on how you and the school will communicate with each other (e.g. e-mails, how frequently). Who will communication be with? The case manager? Individual teachers? Things can be complicated when students have multiple teachers.
Do you need an extra set of books, e-mails about homework, accommodations and modifications?
Coordinate with outside professionals and the school team when appropriate. Sign releases for this communication to happen.
Share on Facebook